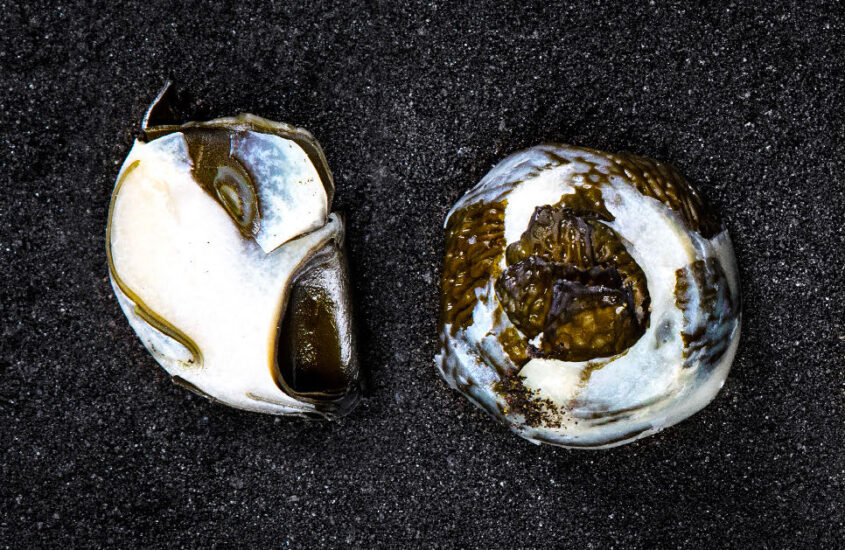 Photos HALLUR KARLSSON
Art direction  ANNA GULLA EGGERTSDÓTTIR / HARPER 
The editors team of FÆÐA|FOOD Magazine wanted to bring together talented artists and connect them with our main interest: food. The conclusion is a collaborative photo series made by hat makers Anna Gulla Eggertsdóttir and Harper, together with photographer Hallur Karlsson. 
Fermented Sea is an artistic series of abstract sculptures made of whey and seaweed.
It is inspired by stories of food scarcity in Iceland. 
One of whey's many uses was for lacto-fermentation, providing Icelanders with a nutritious ferment to store food. Seaweed then provided an abundance of much needed vitamins and minerals when needed. 
Today, whey and seaweed have almost disappeared from Icelandic households.