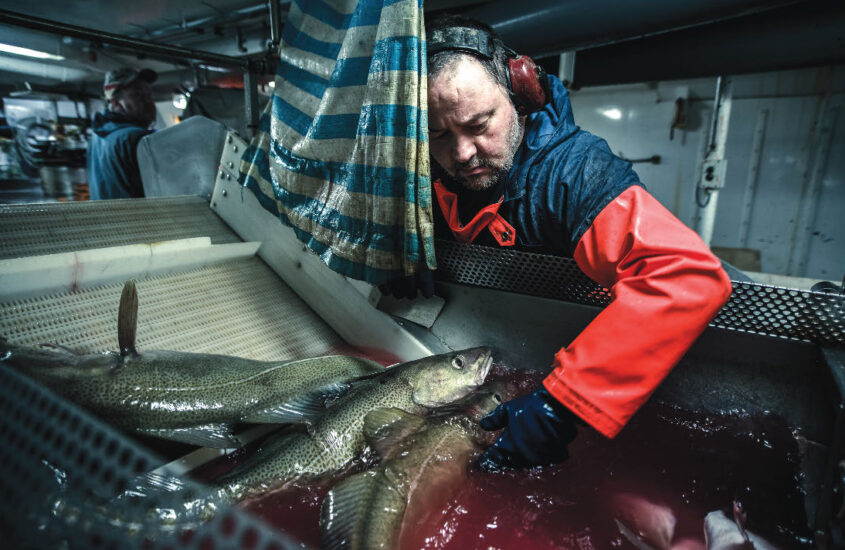 Text DAGNÝ B. GÍSLADÓTTIR
Photography PEPE BRIX
Portuguese photographer Pepe Brix has made a name for himself by documenting the lives of fishermen in his home country. But he has now turned his lens north to explore the harrowing world of Icelandic sailors and the brutal realities of the quintessential Icelandic vocation that has kept the country fed and employed through the ages. Brix traveled aboard Icelandic fishing boats and captured the moments of fishermen's lives, which culminated in his book "Lifeline," a celebration of the hard-working people who put fish on our plate.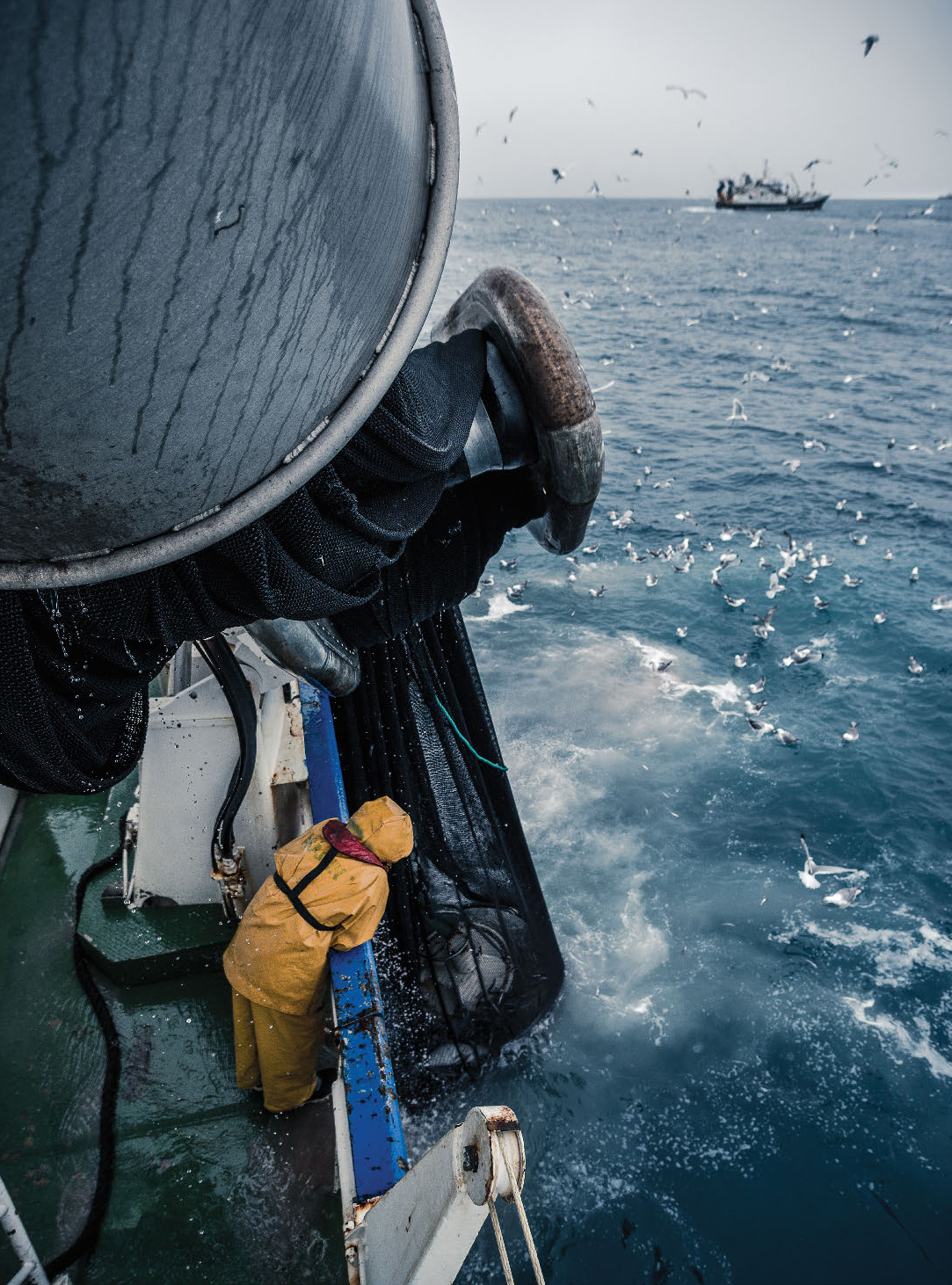 WHY ICELANDIC SAILORS?
I come from a small fishing town in Portugal, and, as a documentary photographer, the sailor's life has always fascinated me. I was working for National Geographic Portugal and shot a series about the sailors there. Those photographs got a lot of attention and I turned it into a book with the help of a fishing company in Portugal. They were always telling me about Icelandic sailors and showing me photos of the harsh conditions. So I got curious and decided to come to Iceland to explore the sailors in the Arctic Sea.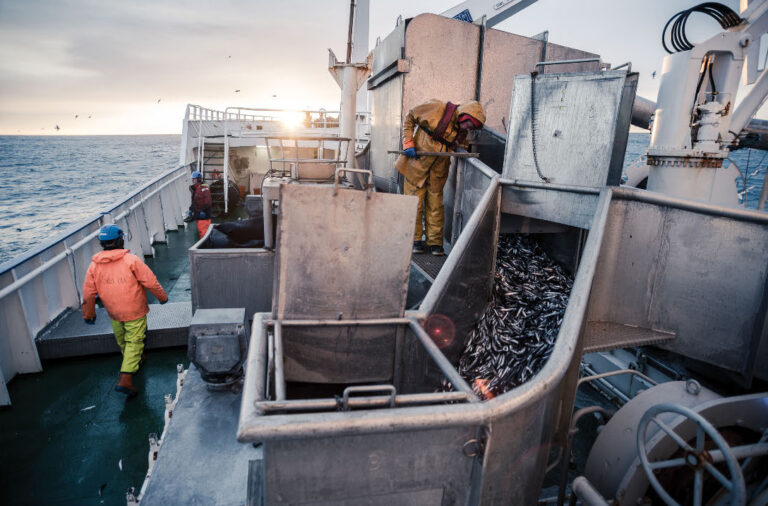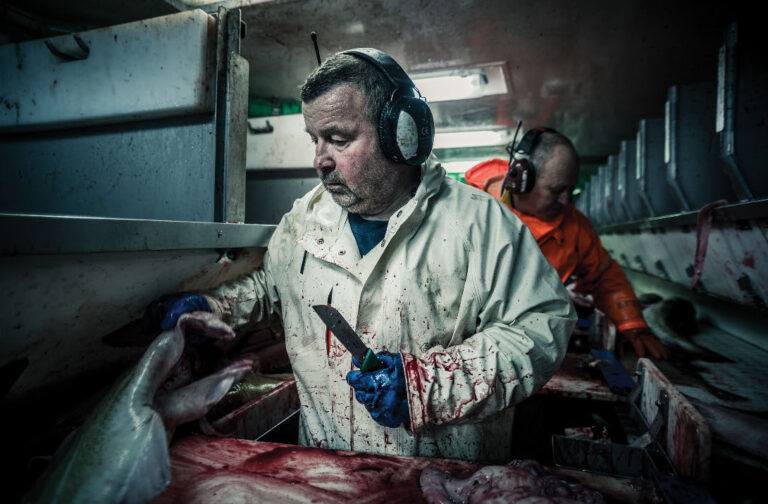 WHAT IS IT YOU WANT TO EXPRESS WITH THESE IMAGES?
The sea around Iceland can get very violent but the conditions on board the ships are very good and I always felt safe, even in really bad weather. But no matter how good the conditions are, it's still a very hard job to be a sailor. And this was one of the things I wanted to capture, the hardship of this profession. They are fighting the elements everyday, working in cold, wet and windy conditions, sleeping irregularly, and are far away from their families often for a long time. On the other hand, fishing is something that Icelanders have always done and is deeply rooted within the Icelandic culture. My aim is to show not only the fishing itself, but also the importance of the profession in the Icelandic culture and economy.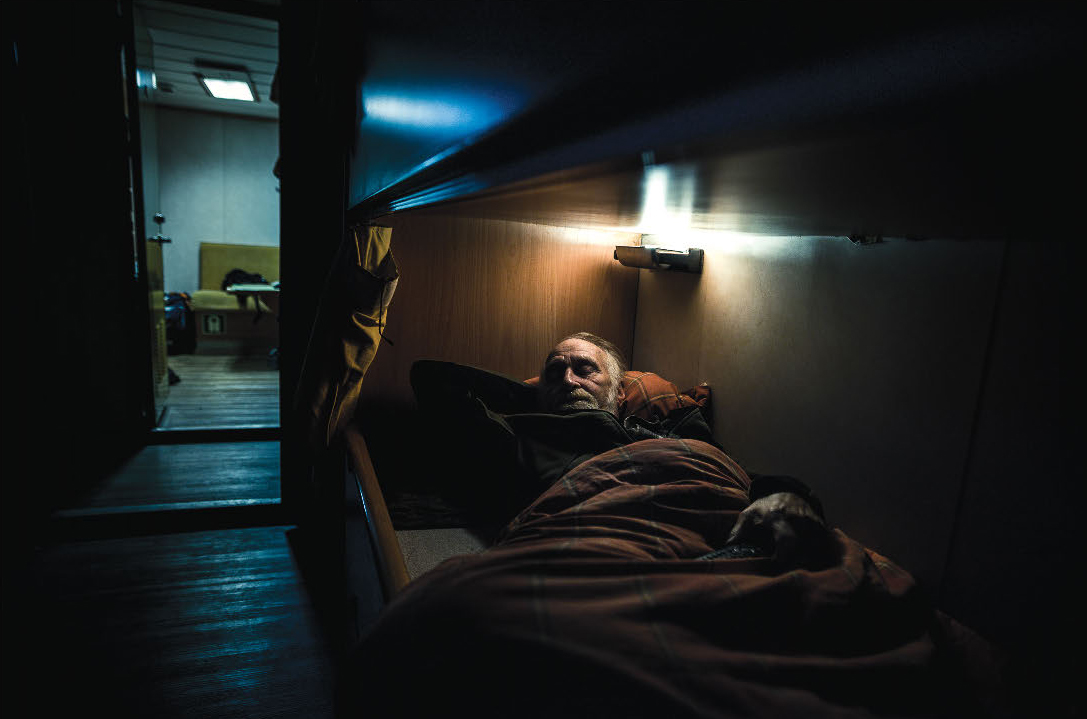 NOW THAT YOU'VE HAD YOUR TURN ON BOTH PORTUGUESE AND ICELANDIC FISHING BOATS, HOW DO THEY STACK UP?
The Portuguese fishermen travel all the way to Canada to fish while the Icelanders stay closer to home. The conditions on the boats are much better in Iceland and the safety standards are much higher. They follow stricter safety regulations. The most beautiful difference, though, is that in Iceland sailors are heroes and highly respected within society, but in Portugal it's very different. Fishing is seen more of as a lower class job. I also found that Icelandic fishermen are much more knowledgeable about their profession. They know a lot about the sea and the fish they are fishing. They are true experts.