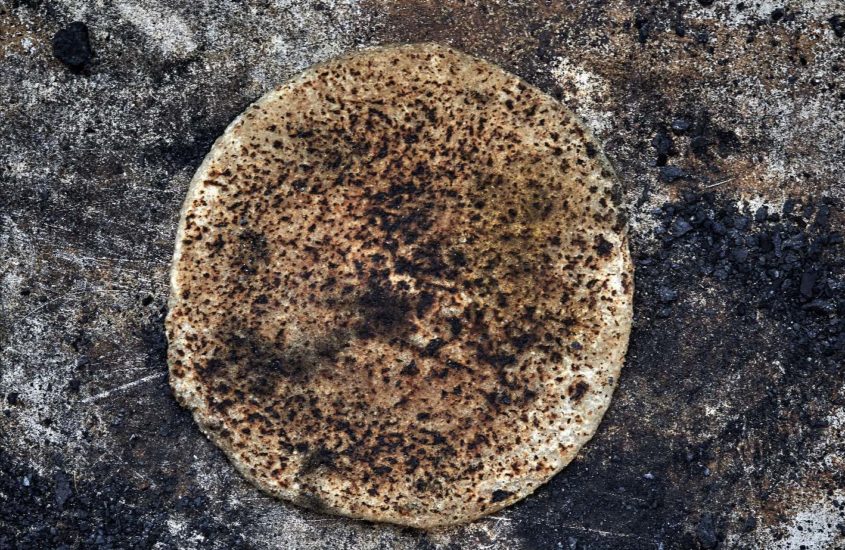 Text SIGRÍÐUR INGA SIGURÐARDÓTTIR
Photography KARL PETERSSON
The flatbread is just like the pizza – a good base for delicious toppings, easy to bake and always a popular choice. It has been a staple part of the diet here for a very long time and is considered uniquely Icelandic. According to historical sources, the flatbread you can buy at the store today is very similar to the flatbreads that people ate in the nineteenth century. The popularity of flatbread can be traced to the fact that only rye and water was required to make it and rye was the only flour that the general public could afford. As poverty was widespread, Icelandic moss was sometimes used to supplement the dough. Originally, flatbread was baked on the fireplace or on hot rocks. The modern way is to bake it in a pan, on a hotplate or the grill.
WE ASKED THREE FOOD CONNOISSEURS TO HAVE SOME FUN WITH THE FLATBREAD.


Topping ideas:
Whipped yoghurt with garlic salt and pepper, topped with cucumber strips and radish sprouts.
Grilled bell pepper, onions with oil and oregano mashed together and topped with sauerkraut, fresh red cabbage and sunflower sprouts.
Sheep-paté, crowberry, sauerkraut, sunflower sprout and black pepper.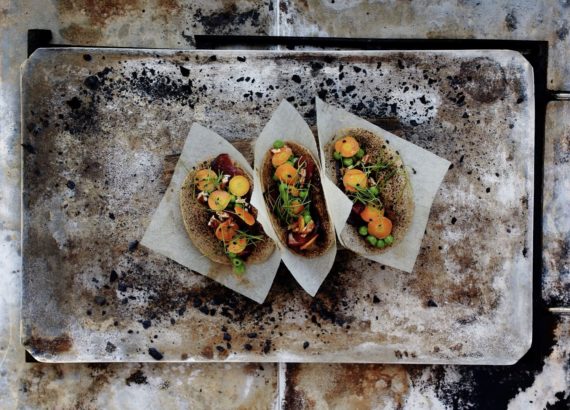 THEY DRESSED IT UP BEAUTIFULLY.
Homemade flatbread
100 g wheat
100 g wholemeal flour
100 g rye
2 tsp. salt
2 tsp. baking powder
250 ml. boiling water

Knead everything together. Flatten into thin cakes, 10 pieces.
Bake on a cooktop at a high temperature.