Salt Cod Goes Mediterranean
Are you tempted by baked salt cod with parsley root crème and dulse-tomato sauce with Icelandic angelica? What about pan-fried salt cod with lemon mashed potatoes, pickled cauliflower, serrano ham and bacon foam? These delectable salt cod dishes were among those served during Salt Cod Week last September, which was made possible through the collaboration of thirteen restaurants all around Iceland. Even workplace kitchens and school lunch programs were keen to include salt cod dishes on their menus during the event. The goal of the project was to rekindle Icelanders' interest in this high-quality ingredient that has nourished the nation for centuries while introducing some exciting new recipes and sharing the fascinating story behind salt cod with natives and visitors.
Salt cod became one of Iceland's most popular and valuable exports, but originally the salt was simply used to preserve the food. Today other methods of preserving freshness have taken over, but there remains demand for salt cod nonetheless. And today salt-curing is used to create a delicacy that is enjoyed the world over. Salt cod has long been a favorite in Southern Europe under various names such as bacalao, baccalà and bacalhau, and has become a key ingredient in local food traditions surrounding Easter and Christmas. Salt cod is rehydrated is a process that leaves little to no salty taste before cooking.
For Salt Cod Week, Promote Iceland invited three guest chefs from Italy, Spain and Portugal to Iceland where they were paired with local restaurants to cook during the week. The Italian chef Lorenzo Alessio traveled extensively around Iceland to learn about fishing and the various methods of salt-curing. Alessio is an award-winning chef who has cooked in Michelin-starred kitchens, as well as being a being a member of Italy's national culinary team. He now runs his own restaurant in Italy.
Alessio prepared gourmet dishes at three restaurants for Salt Cod Week as well as visiting a preschool where we showed the younger generation how cooking with salt cod can be fun. "I like learning about dishes from other countries and tasting food from around the world. The first time I came to Iceland, five years ago, I tried shark. I'm not so sure I want to eat it again," Alessio says with a grin. On the other hand, he's always ready for another serving of salt cod, and with the help of Promote Iceland and Icelandic salt cod producers he has been eagerly introducing Icelandic salt cod in Italy as a product of quality and exceptional purity.
One of the best introductions is to let people try it, and Alessio has several great recipes at the ready, since there is a whole world of flavor and texture beyond the Icelandic standard of boiled salt cod and potatoes with mutton tallow. When asked about advice for those new to cooking salt cod, Alessio says that simple is best. "Don't make life too complicated. Just heat a tablespoon of virgin olive oil in a pan, add a minced clove of garlic, a sprig of rosemary, a piece of rehydrated salt cod, cover and cook over medium heat for a few minutes. Serve it with chickpeas and a salad and you've got a simply divine meal," he says. For those who'd like to try something a bit more challenging, you can find the recipe for deep fried salt cod à la Lorenzo in the recipe section of the magazine.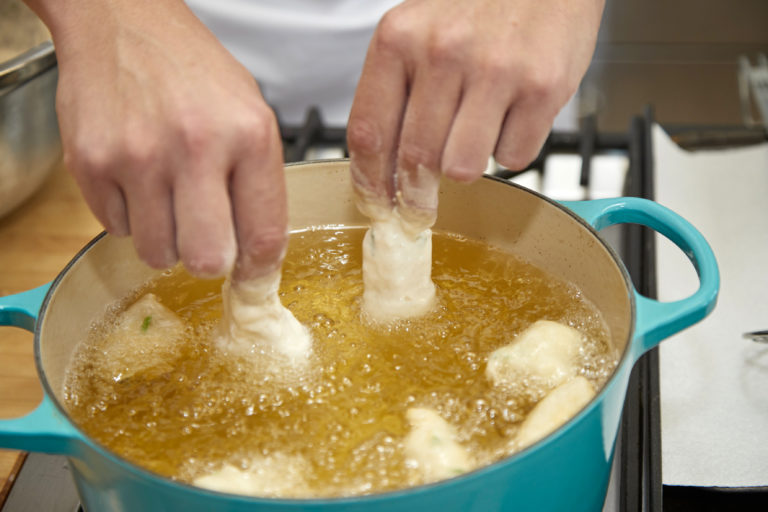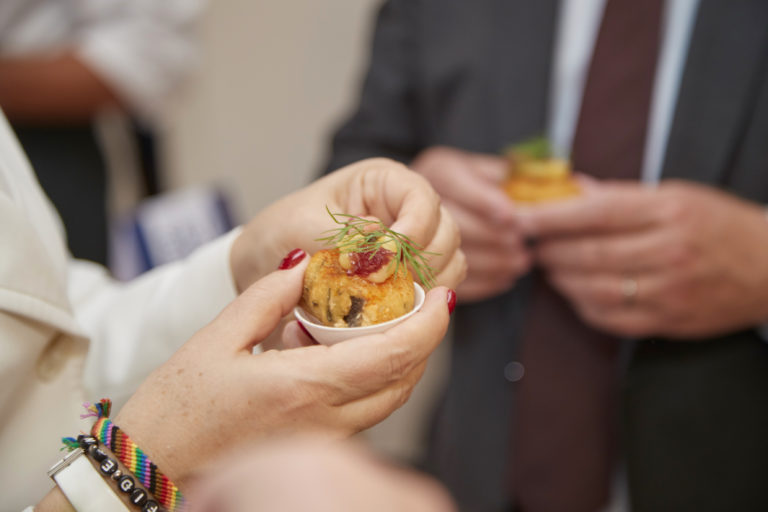 TIPS ON WORKING WITH REAL SALT COD
Rehydrating real salt cod fillets is easier than you think. Note that smaller pieces take less time to rehydrate than entire fillets. Of course you can also buy rehydrated salt cod from fishsellers. It's always a good idea to taste the product for saltiness once rehydrated or immediately after buying to see if it needs to soak longer.