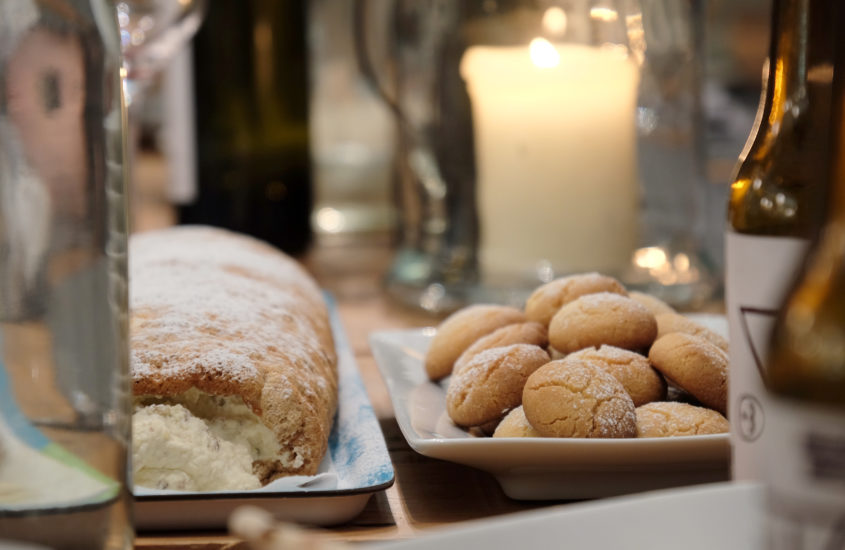 Text SHRUTHI BASAPPA  Photos ÁRNI ÓLAFUR JÓNSSON
Cookbook clubs have taken off in a massive way lately. Every major food outlet
worth its salt now has its own virtual and physical cookbook clubs across the globe. 
Our cookbook club is more humble in its origins. Ever since I moved to Reykjavik, I have felt strangely buoyed by the exhilaration of living in a Nordic noir country and all of the accompanying bittersweet, tear-jerking endeavor that moving between countries can bring. Like many, I sought comfort in food and I wanted to create a community for foodaholics like me.
As a non-European immigrant woman, my belief that food is a cultural bridge has only strengthened. Food has always been political — who grows our food? Who makes our food? What makes the perception of some food better than others? What identities are tied to food? How do those perceptions and identities shift with time? Personally, I find it compelling exploring this in a nascent society, culinarily speaking, like Iceland.
Like a book club, our club too picks a book — in our case, a cookbook. We then meet once every six weeks to cook and eat chosen recipes from the book. Cookbook clubs, beyond their basic premise, vary in their focus. While some can be a glorious explosion of potluck fervor, others like ours border on the nerdy. By eschewing of-the-moment popularity for the group's current interests, we've been able to explore a multitude of cuisines, ingredients and techniques. So far, we have cooked Thai, Moroccan, French, Mexican and contemporary vegetarian food, each venture a deep dive of flavors and distinction unique to cuisines. We are now brooding into winter with the Noma Guide to Fermentation. Although, we will be lightening the book's academic precision with an early Christmas celebration alongside, by cooking festive food from different cultures around the world.
I've been lucky to find several like-minded people who believe that a meal cooked and shared is more than the sum of its parts. The club is open to anyone interested in food and there is no charge, except enthusiasm and an open mind. Amongst us, we have trained chefs to passionate home cooks and everyone in-between. Every time we meet, the conversations are as rich and nuanced as the dishes we make. We've hand-rolled couscous, broken down whole duck, grilled smoky satays, smuggled ingredients and debated the strengths and weaknesses of recipes and their writers. We consistently have lavish meals that rival the best that restaurants can offer and we walk away each time renewed and energized for the next meet.
What started as a yearning about five years ago has now grown into a robust community where connections are forged. Our little nameless, shameless-in-its-love-for-food club is a safe haven for everything that centres around food. In other words, a little microcosm of life itself.