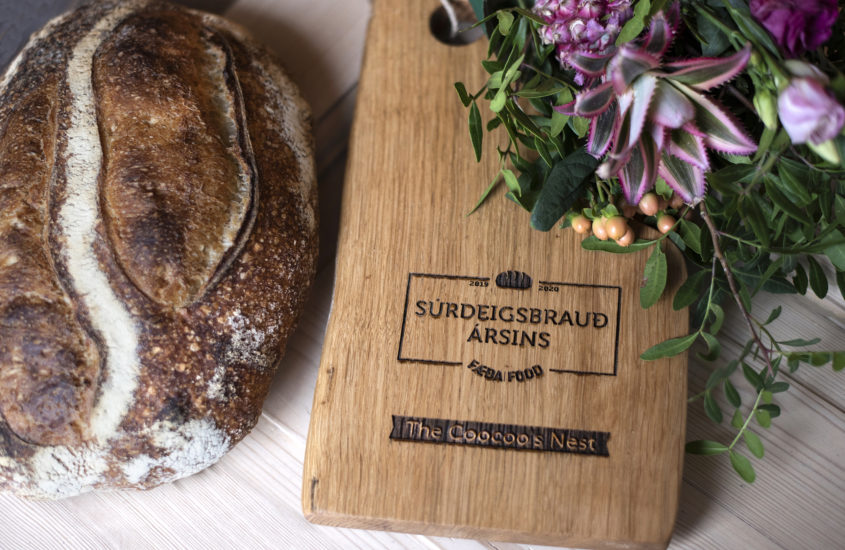 The Sourdough Bread of the Year
Text ÁRNI ÓLAFUR JÓNSSON Photos MARGRÉT RÓSA JOCHUMSDÓTTIR and GUÐBJÖRG GISSURARDÓTTIR
In recent years there has been an explosion of interest in sourdough-baking. Nowadays, most Icelandic bakeries offer sourdough bread daily, some of them even baking solely from sourdough. A large group of amateur bakers has started baking their own bread, and sourdough bread groups are cropping up where methods, recipes, starters, and photos of beautiful breads are shared.
WHO IS THE BEST SOURDOUGH BAKER IN ICELAND?
A good sourdough loaf demands painstaking care, patience, and an eye for detail. Despite the simple list of ingredients – flour, water, salt, and starter – the difference between loaves can be huge. It's both a science and an art, and we wondered: which professional does it best? As chairman of the Fæða|Food panel of judges, I asked Dominique Plédel and Ragnheiður Maísól Sturludóttir to join. Dominique is the director of the Slow Food Association in Iceland and the owner of the Wine School. Ragnheiður is an artist and the creator of the Facebook Group The Sourdough. Together, we selected the Sourdough Bread of the Year. The loaves of bread were judged based on appearance, crust, bread, smell, and taste.
THE WINNING LOAF: THE COOCOO'S NEST
The judges immediately noticed the gorgeous look of the winning loaf. It takes courage to let the bread reach this color of mahogany that borders on burnt, but a dark crust stays crisp for longer and tastes extremely good. The bread's surface was covered with tiny bubbles that made it extra crisp, and it had a lovely ear on top. What emerged when the bread was cut was an airy, moist, and even bread – a great contrast to the dry crust. The aroma was not very strong but the mild sourdough taste was amazing. The judges all agreed that despite the high quality of all the bread loaves, the one from Coocoo's Nest was a sure winner.