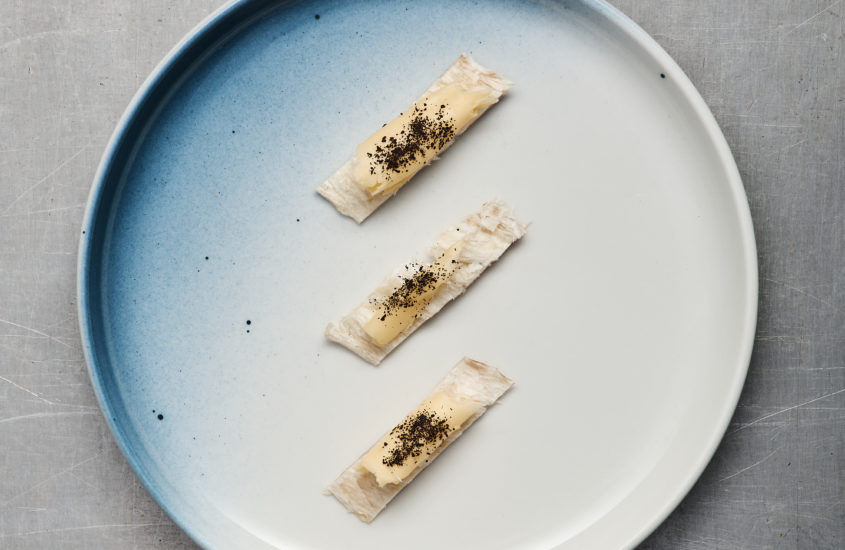 Stockfish, Dulse and Butter
Photo KARL PETERSSON 
This recipe comes from Hinrik Carl Ellertsson and Eydís Mary Jónsdóttir who published the first Icelandic seaweed cookbook in collaboration with Karl Petersson and Silja Dögg Gunnarsdóttir. The book contains recipes and diverse information on why and how seaweeds, an underused food resource, can be sustainably and deliciously used in the kitchen. The book can be purchased here.
Stockfish
Dulse
Burnt butter
In the old days, dried fish, butter, and dulse were a popular fare at lunchtime, especially in South Iceland. These three simple and tasty ingredients represented a complete meal. Here's a twist on this delightful dish.
The butter is allowed to simmer in a pot at medium heat until it starts foaming.
Then you remove the pot from the stove and let the butter cool.
Butter the dried fish with burnt butter and top it with dulse, whole or ground. The dulse can be fresh or dried.
Other recipes from this book
Artichokes with sea truffles
Lamb wrapped in sugar kelp